The BB Fund was established in 1982 by Boys' Brigade NSW, now known as The Boys' Brigade Australia in NSW (ACN. 066 497 998) as a non profit organization (registered with ACNC) to assist Australian youth participate in educational and life improvement activities that they would not normally have had the opportunities to do because of a family's financial situation.

Our Charter
Our Charter lists the following objectives of the Fund:
– Relief of poverty
– Education
– Provision of material for education
– Assisting a child to participate in activities that would benefit them
– Provision of facilities to improve and educate young people
– Assist in the prevention of child abuse
– Assist young unemployed people to find employment
– Improve a young persons understanding of the environment and their ability to develop from outdoor activities
– Our principal, but not exclusive, aim is to achieve these objectives through the support of requests for assistance from companies within the Boys Brigade Australia movement.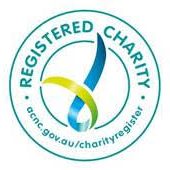 Some of our projects
The Trustees are pleased to have been able to assist with the following projects:
Establishment of a new training and administration centre at Toongabbie, NSW for Boys Brigade NSW
Development of the Glengarry Outdoor Education Centre at Atkinson Dam for Boys Brigade Queensland
Development of a Camp site at Yarra Junction for Boys Brigade Victoria,
Sponsoring Boys to attend Boys Brigade Australia Pan Australian Camps
Paying fees to enable Boys to attend Leadership Development Courses run by the Boys Brigade
Purchase of abseiling and other camping equipment
Purchase of a PC to develop educational resources that would be made available to all companies within Boys Brigade Australia.
Assist with the purchase of PC software and data projector to enable the production of education resources for BB Victoria
Assist with the purchase of equipment for use in BB Victoria and BB WA companies badge work activities and the purchase of new uniforms
Work with companies that wish to raise funds for various projects that fall within the Fund's charter
Donate or request assistance
All monies held by the fund come in the form of donations from people who believe they can make a difference to a young person's life. The funds can be dedicated to a nominated project or can be placed in a general allocation to assist the personal development of young people on a case by case basis.
The BB Fund has been granted the tax concession status of a public benevolent institution and a DGR entity since its inception, as such all donations of $2 or more made to the BB Fund are tax deductible. A thank you receipt of each donation made to the fund is sent to the donor with all the necessary information for tax deduction purposes.
Your assistance in developing the youth of Australia will have long lasting effects on the recipients and is much appreciated.
good2give
good2give is an employer focussed organisation that provides linked employers with the ability to offer their employees the facility of regular pre tax salary sacrifice donation giving to a 'good2give' registered charity. 'good2give' deduct a 4% service fee from each donation, and pay the monies once a month to the nominated charity. Consult the good2give website or your employer for more information
Request assistance
To request assistance from the BB Fund, please email bbfund@brigadeaustralia.org. Most funds are held to assist with specific areas of Boys' Brigade.